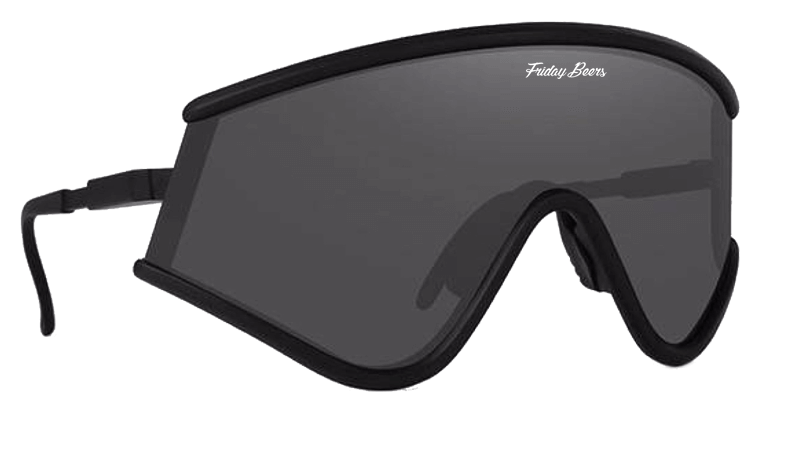 Friday Beers "Speed Traps"
Introducing the Friday Beers Speed Traps.
When you toss on the Speed Traps, one thing is certain: people are partying according to your speed limits. 

You set the pace. You control the tempo. No questions asked.

These bad boys are the third base coach of shades. And in fact, they've been worn by many great third base coaches throughout history.

To complete the look, tuck your shirt into your jeans, tie your shoelaces ultra tight, and bust out the old Motorola flip phone (cell phone hip clips are encouraged, while not required). They also go great with a pair of Nike Air Monarchs and medically prescribed amphetamines.

Every party needs an enforcer. An enforcer who truly believes they are an enforcer. And an enforcer who will enforce the fact that they are the enforcer.

These are the Friday Beers Speed Traps.

Ships in 1 week of order
Not included in promotions